I'm always on guard against creative complacency. When I start to feel comfortable about my craft, I know it's time to reevaluate what I'm doing. Am I pushing myself to learn new techniques? Am I finding new concepts to explore? These are questions I know to ask in order to promote growth. And that leads us to my next inspiration.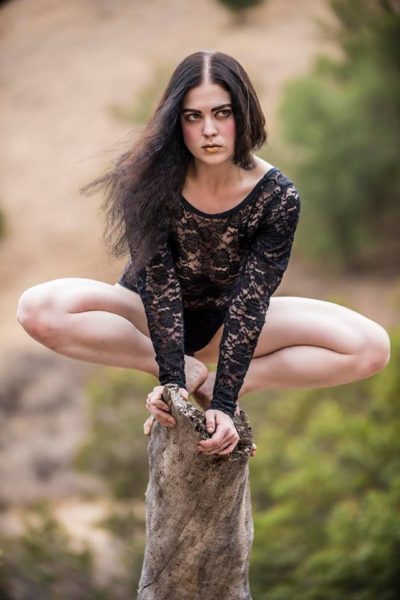 I became friends with Deneen Melody online around 2010. Deneen had turned to acting after an injury cut her ballet career short and she was making a name for herself in the indie horror scene. With more than two dozen credits on IMDB.com, Deneen has no trouble in finding projects to work on.
I wanted Deneen to do voice work on a new cartoon I was developing but unfortunately, my creative chops were not up to the task of animating the story. We kept in touch and it was amazing to watch her go from indie films to network television on NBC's Playboy Club.
I'm impressed with how Deneen always pushes herself to the next level, never letting off the creative throttle. After moving to Hollywood, she began training in contortion and aerial arts classes that pushed her body and mind to new heights. These days, Deneen has paired her classical ballet training with neo-burlesque troupe Cabaret le Fey. She takes classic pop culture characters and performs stylish, surreal (and sometimes hilarious!) routines. She is not afraid to try new characters and concepts. Her Jack Sparrow is fantastic.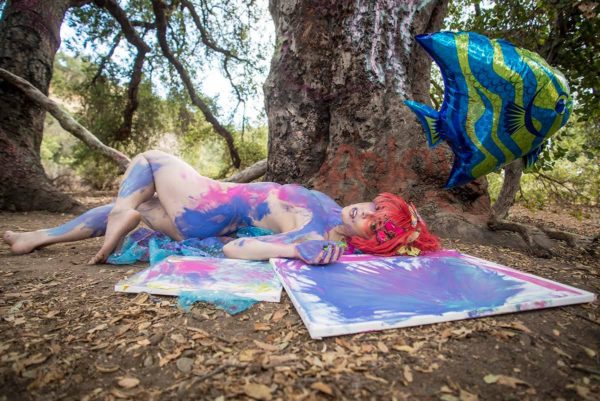 Her onstage persona along with her dance training and attention to detail, makes Deneen a stand out performer. Regardless of the long hours, hard work and pain, she is relentless in her mission to grow as an entertainer. That tireless work ethic that keeps her moving forward, the drive to constantly explore, examine and reevaluate herself; that is what inspires me.
If you're out on the west coast, you can't go wrong catching one of her shows. Who knows, maybe we will visit with Deneen in the future. 😀